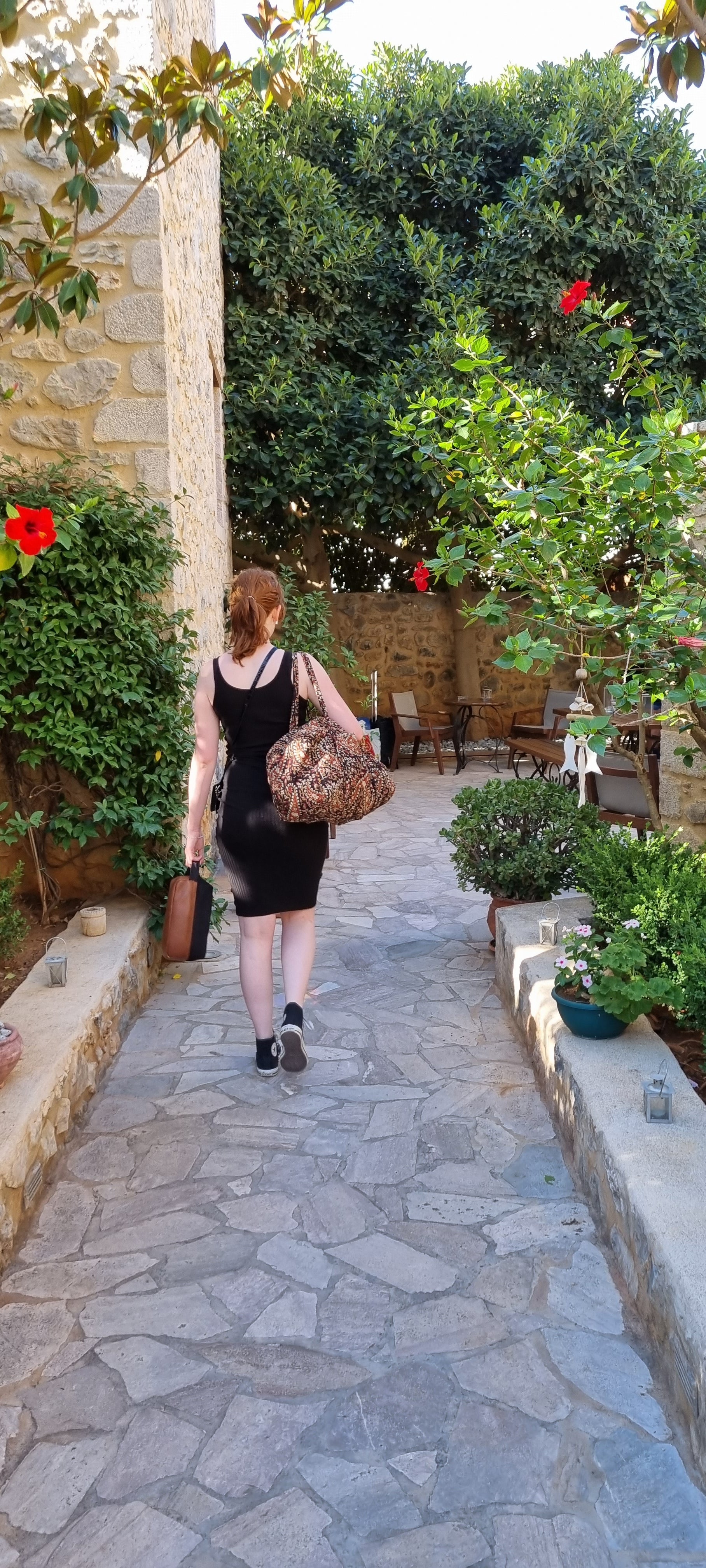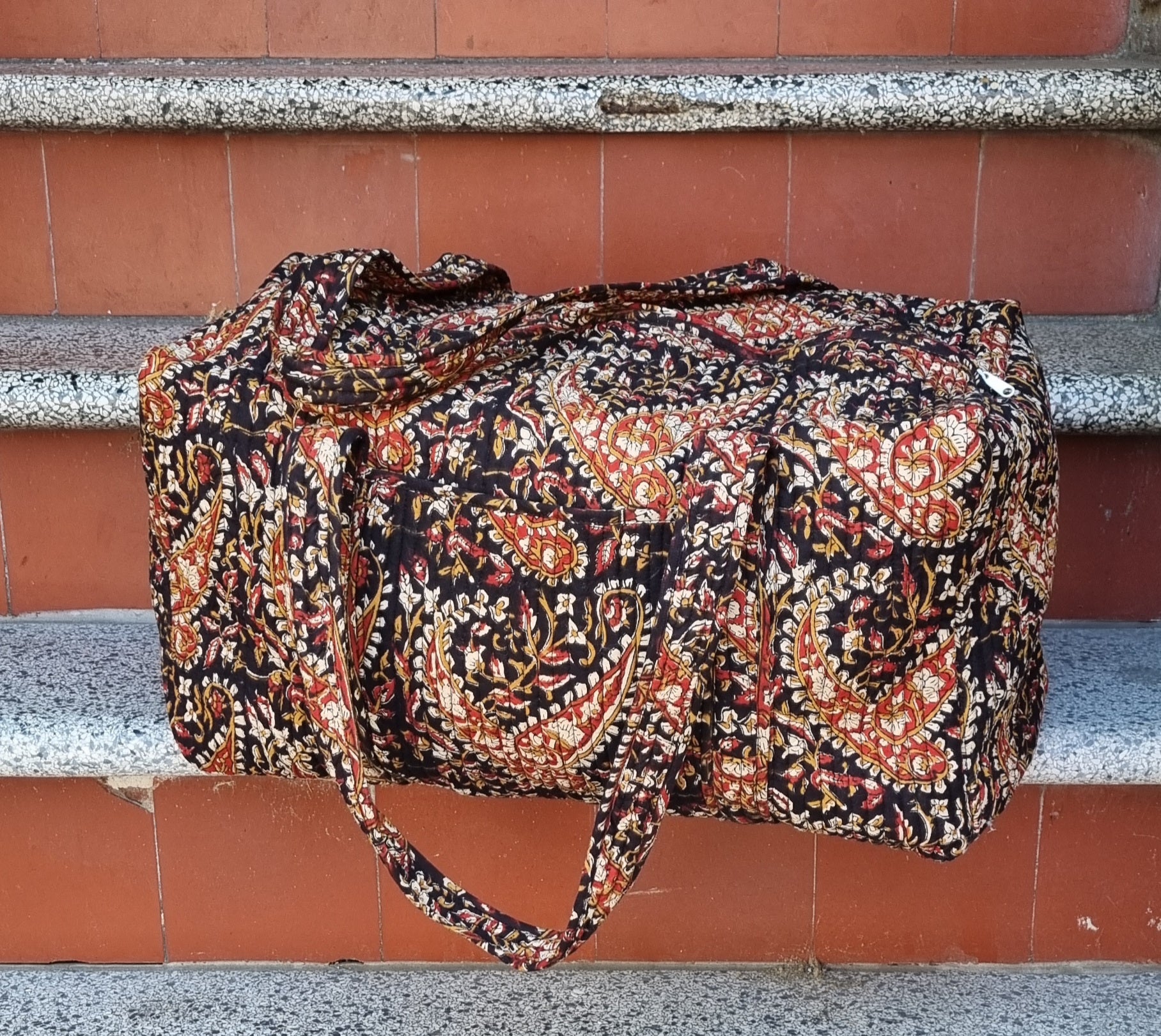 Nice sturdy weekend bags in the Nila print. The bag has a pocket on the inside and outside. Your passport fits exactly in the pocket on the inside.
Weekend bag in size M is ideal for a weekend away, it easily fits nightwear, toiletry bag, a set of clothes and a pair of extra shoes. Weekend bag in size L is great if you are going away for a longer period of time and as hand luggage on the plane.
But of course the bags are also ideal for a day at the beach, a yoga class or as a baby bag.
Handmade with love
the fabric is hand stamped, according to an ancient Indian craft.
the weekend bag is made in the sewing workshop of our own supplier in Jaipur.
from the raw block to a weekend bag, the product has passed through at least 20 pairs of hands.
to stamp 3 meters of fabric in 3 colours, the stamp is printed approximately 1000 times on the fabric.
with the purchase of this weekend bag you promote traditional crafts and support the talented and passionate artisans who work to preserve them. In addition, they receive a fair wage, which improves the living standards of their families.