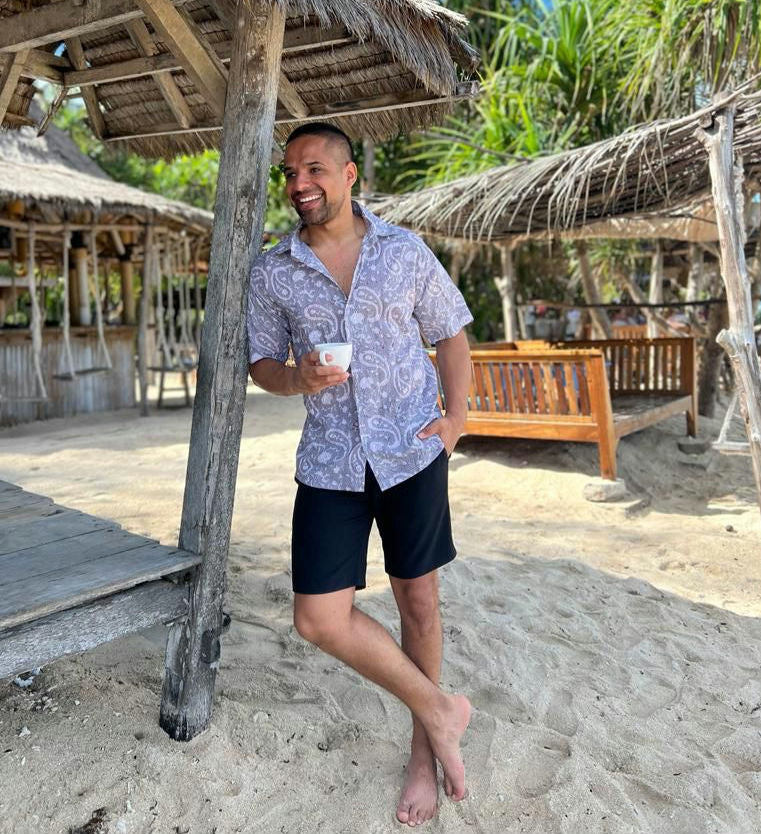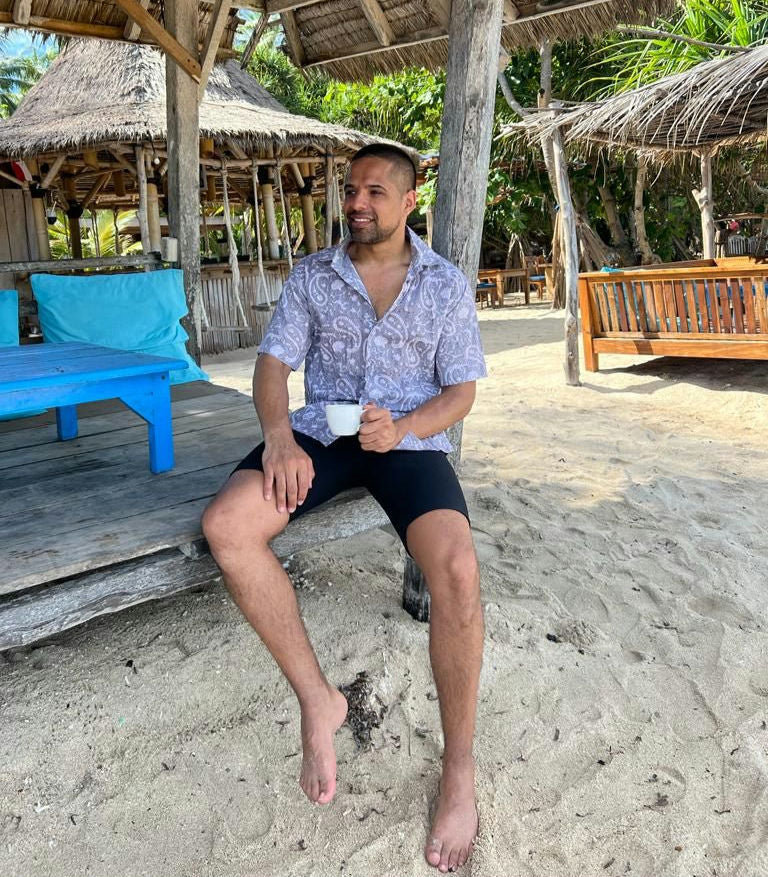 Product information
This shirt is made of 100% soft cotton. The fabric is hand stamped and the blouse is hand made. Available in sizes small/medium and large/extra large.
Handmade with ♥
onze producten worden gemaakt van stoffen die d.m.v. houten blokken met de hand worden bestempeld.
van het ruwe blok tot bijv. een kimono is het product door minimaal 10 paar handen gegaan.
we proberen ieder restje stof te gebruiken zodat er (bijna) geen afval achterblijft. O.a. onze vlaggenlijnen worden van restjes stof gemaakt.
met de aankoop van je product promoot je traditionele ambachten en steun je de getalenteerde en gepassioneerde ambachtslieden die werken aan het behoud ervan.
onze ambachtslieden ontvangen zij een eerlijk loon waardoor de levenstandaard van hun families verbeterd. 
Perfectly imperfect
Vanwege het handgemaakte karakter van onze producten kunnen ze onvolkomenheden hebben, zoals kleine, losse draadjes bij onze kantha jasjes, kussens en plaids. Of een stempel die er net iets naast is gezet. Onvolkomenheden maken deel uit van het ambacht. Het geeft het kledingstuk charme en herinnert ons eraan dat het product uniek is.