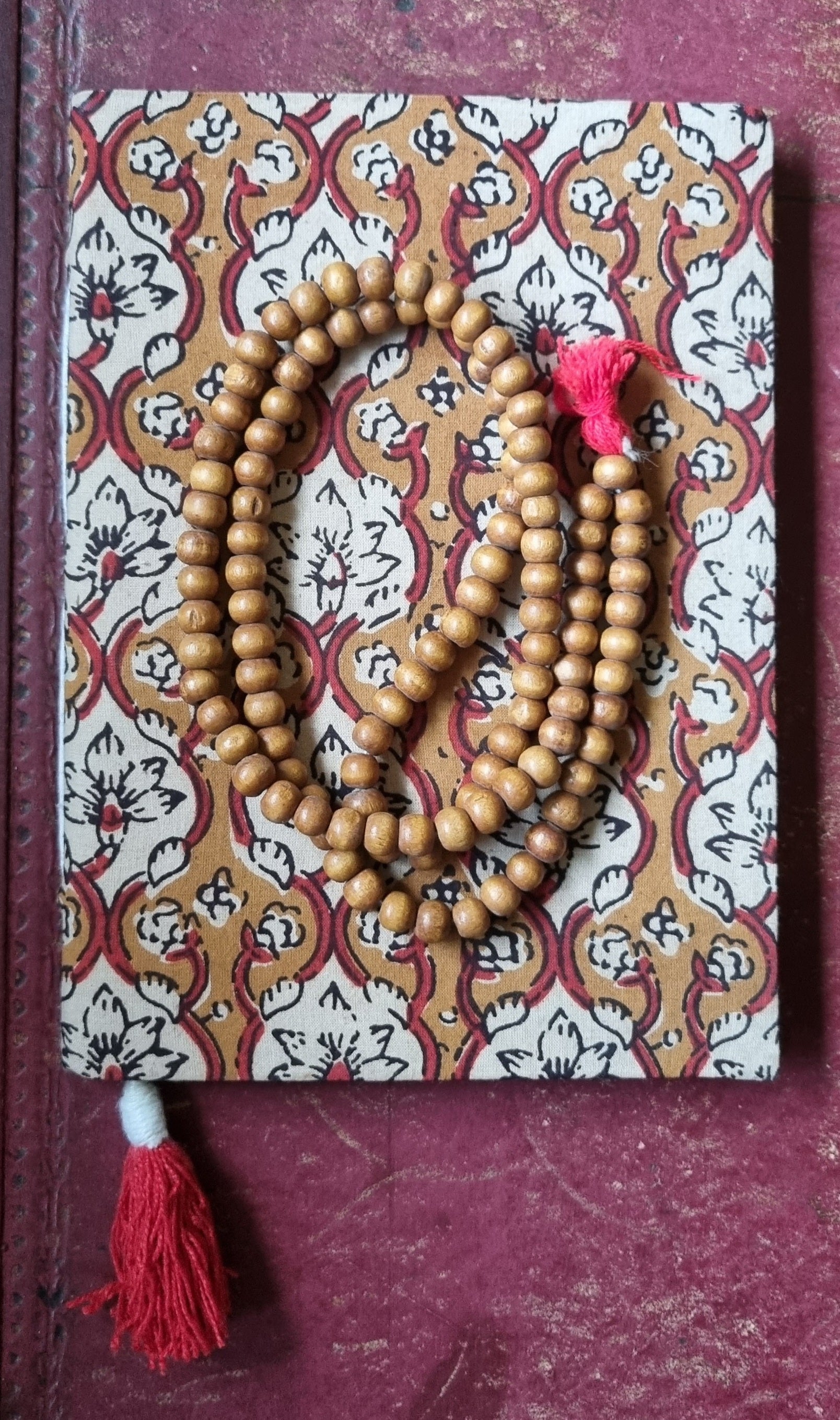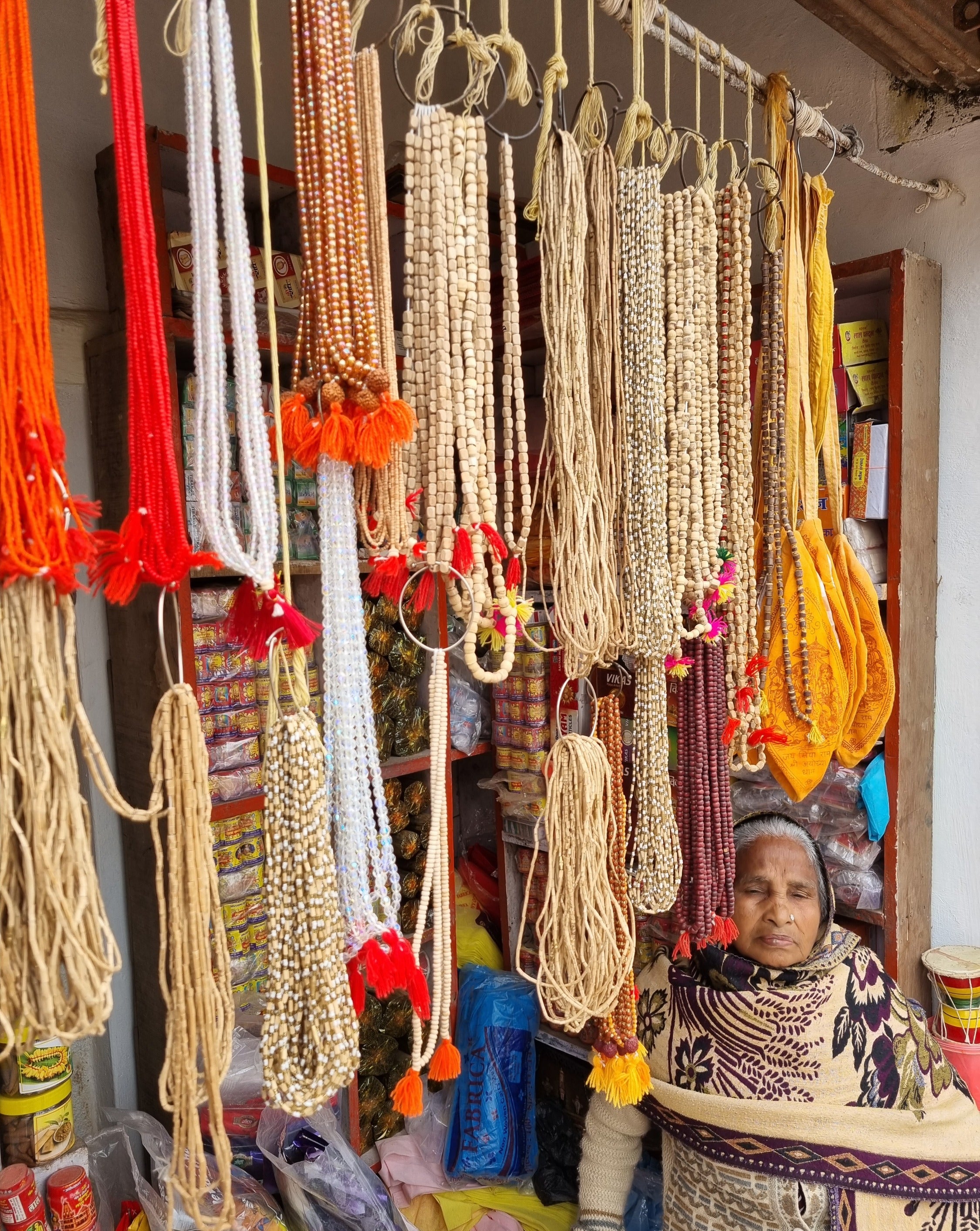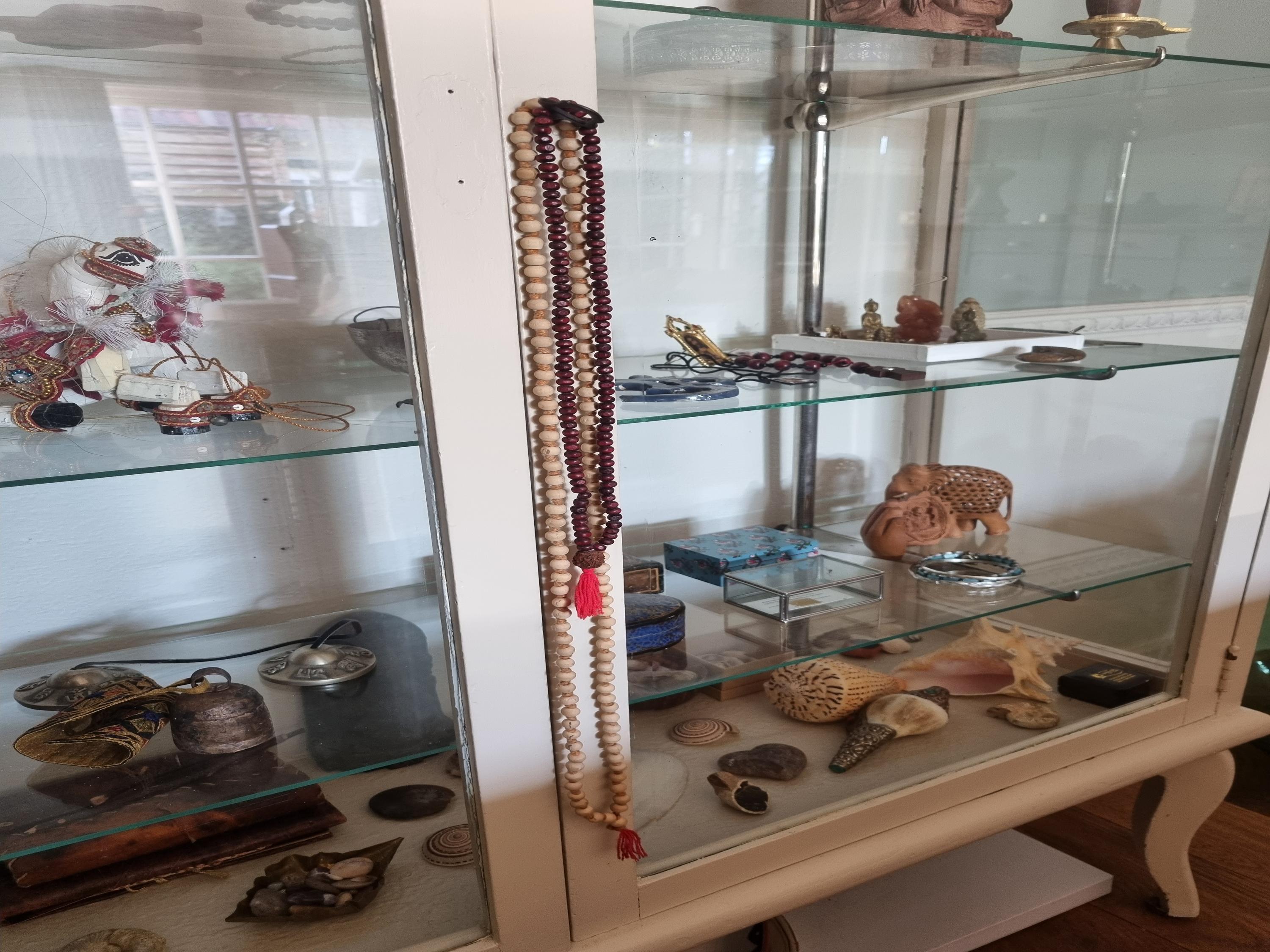 Set of malas; tulsi & red sandalwood
These malas come from Ayodhya (India), one of the seven holy places for Hindus in India. The long mala is made of tulsi wood; family of basil and is the most sacred wood, according to Hindu tradition. The short mala is made of red sandalwood; a plant whose stem in the middle is used as a medicinal herb in Ayurveda.
You can wear the malas as a necklace, but also - as I do - use them as decoration. In India they are used for counting Mantras.
Handmade with
Onze producten worden gemaakt van stoffen die d.m.v. houten blokken met de hand worden bestempeld.
Van het ruwe blok tot bijv. een kimono is het product door minimaal 10 paar handen gegaan.
We proberen ieder restje stof te gebruiken zodat er (bijna) geen afval achterblijft. O.a. onze vlaggenlijnen worden van restjes stof gemaakt.
Met de aankoop van je product promoot je traditionele ambachten en steun je de getalenteerde en gepassioneerde ambachtslieden die werken aan het behoud ervan.
Onze ambachtslieden ontvangen zij een eerlijk loon waardoor de levenstandaard van hun families verbeterd.
PERFECTLY IMPERFECT
Vanwege het handgemaakte karakter van onze producten kunnen ze onvolkomenheden hebben, zoals kleine, losse draadjes bij onze kantha jasjes, kussens en plaids. Of een stempel die er net iets naast is gezet. Onvolkomenheden maken deel uit van het ambacht. Het geeft het kledingstuk charme en herinnert ons eraan dat het product uniek is.