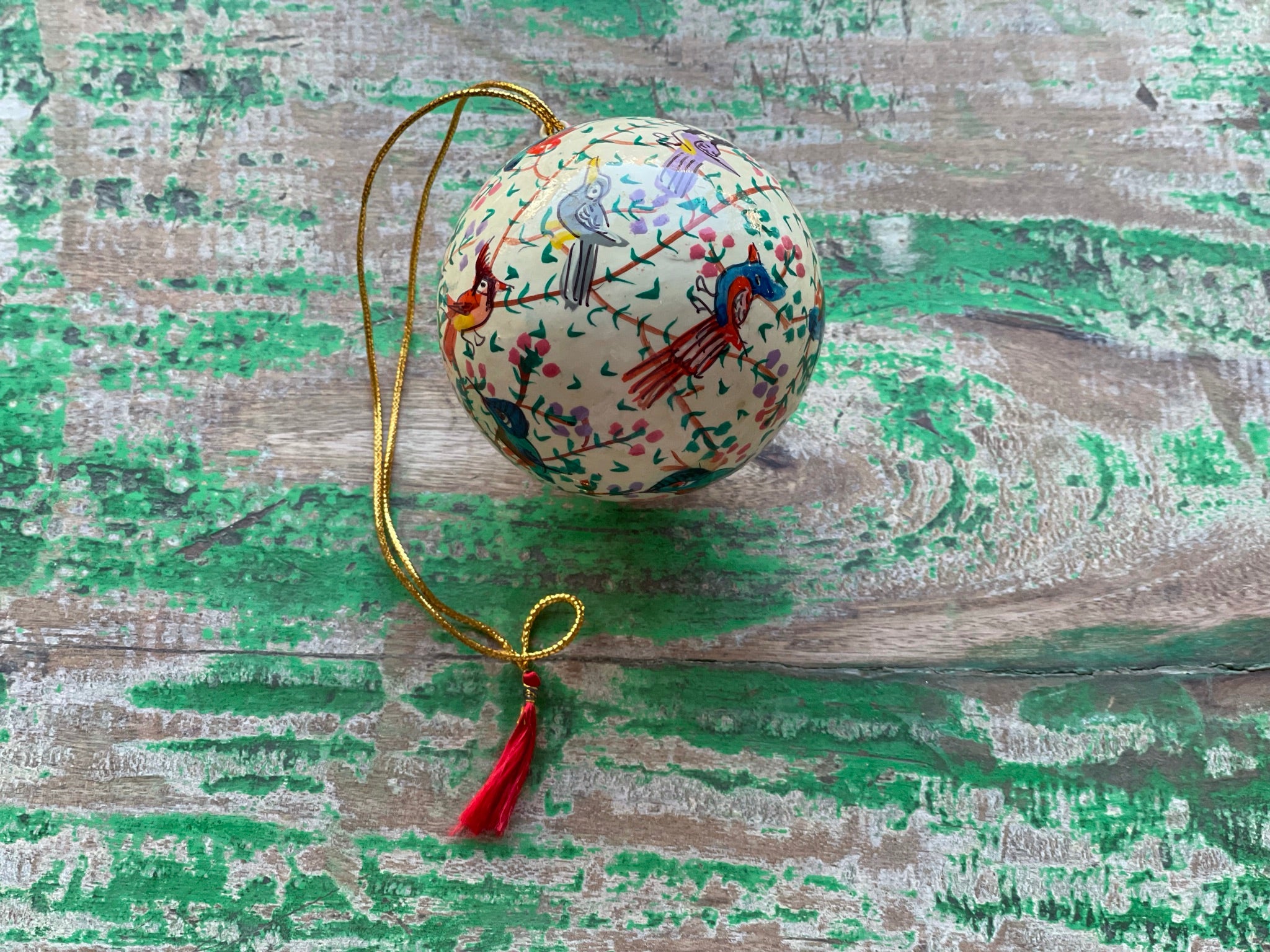 Christmas bauble papier-mache (white with birds)
Beautiful hand-painted paper mache Christmas bauble.
These Christmas balls are made by Mohammad. As a child he helped his father to find the right paint and brushes. After the sudden death of his father, the worsening situation in Kashmir and financial problems – Mohammad decides to learn painting himself. Together with his brother-in-law, he starts a workshop, where a large part of the family will eventually work. With a bit of luck and nice connections, the company grows. They now supply their beautifully decorated items to shops all over the world, and this ancient craft from Kashmir lives on.